Consumer Goods
In a world filled with consumer goods, it is essential to have an excellent packaging solution. Effective types of packaging for consumer goods should ensure that the product is protected, looks great, and keeps up with consumer demands, such as sustainability. Felins can help your company find the perfect packaging solution to not only meet these requirements but excel above them. From ultrasonic banding machines to tying machines, we offer world-class commercial packaging solutions that can significantly reduce packaging materials used while making your product display-ready for store shelves or safely protected for the challenging requirements of e-commerce.
MULTIPACKS
Consumer packaged goods (CPG) manufacturers are constantly seeking ways to add value and create an enjoyable shopping experience for the customer. One way to deliver on both of those expectations is through multipacks. Multipacks save consumers time, money, and even reduce waste by using less packaging than if the products were individually packaged.
Our ultrasonic banding machines are some of the best machines for creating multipacks for consumer products. They apply a wide, thin band to a group of products and seal the band to itself using ultrasonic technology. The use of ultrasonic technology offers a number of benefits including the elimination of heat and adhesives and increased energy efficiency. The machines can be configured in many different ways and offer a wide range of material options, making them perfect for multipacking a variety of consumer goods.
LABELING WITH BANDING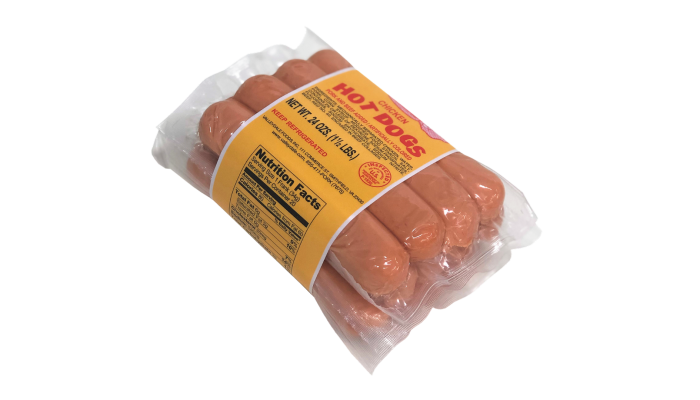 The same technology that we use for multipacking also works great for labeling. This technology is incredibly versatile and is capable of ensuring that your products are secured, but never damaged. This consumer goods packaging design uses wide labels and preprinted material options to give you lots of room for branding on the band, so you can create a packaging design that your customers will love. Inline variable data printers also enable you to print QR codes, expiration dates, and more on the band with ease. With a variety of colors, designs, textures and sizes – banding is an incredibly versatile and sustainable way to package consumer goods.
DISPLAY-READY PACKAGING

Display ready packaging, also known as retail-ready or shelf-ready packaging, reduces costs of materials, shipping, storage, and stocking labor all while resulting in a more elegant look. This method of consumer product packaging is meant to attract the eyes of customers and invite them to take a closer look by grabbing a product out of the open display. Ultrasonic banding keeps the products in place during shipment, and can later be efficiently removed by store staff during the stocking process. This makes restocking faster and easier for retailers reducing packaging waste and saving time. The bands are so easy to remove by hand eliminating the need for cutting tools, lowering the risk of damaging the product or injury to the worker.
DECORATIVE BANDING

Gift towers are a fun creative consumer packaging strategy for selling gift kits or bundles. We have banding machines with an open arch to accommodate much taller products making it perfect for gift towers or oddly shaped gift baskets. Ribbon material is another option for dressing up your product which comes in a variety of colors.
INNERPACKING
What is innerpacking? Innerpacking is a consumer goods packaging design which uses void fill materials to fill the extra space around a product inside a box, commonly used for multi-item orders and items that cannot be shipped in their own container (SIOC). Common examples of void fill are bubble wrap, kraft paper, or foam peanuts. This is expensive and creates a lot of unrecyclable waste. Corrugated inserts combined with banding are able to eliminate the need for any void fill and is more sustainable and economical. Ultrasonic banding secures the product to the correct size insert keeping it in place so that the product does not get damaged in transit. This creates a whole packaging design that is easily unboxed and easily recyclable while improving the unboxing experience.
WANT TO LEARN MORE?
For more information on ultrasonic banding for consumer product packaging, check out our YouTube channel or contact us with any questions you have.